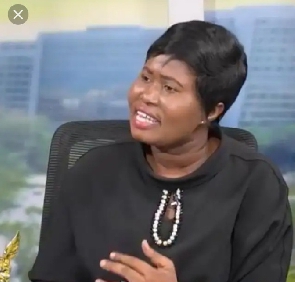 Lawyer Beatrice Annan, a member of the legal team of the National Democratic Congress (NDC), has criticised the New Patriotic Party government for its handling of the economic crisis facing the country.
According to her, the government, which said it had the men, has failed to put in place any measure that will alleviate the suffering of the people of Ghana.

She said that because the government is failing to come up with policies and programmes to help the citizenry, the hardship that will be seen in 2023 will be worse than that of 2022.

Beatrice Annan, who made these remarks in an XYV TV interview monitored by GhanaWeb, added that what annoys her the most is the pride and arrogance of this government.

"What shocks me the most is that, in spite of their incompetence, officials of this NPP government are still arrogant. You can't govern the country, and you are full of arrogance and pride.

"The men they said they had have now become area boys; they are good for nothing. Now that things are getting tougher, all the men are running away living the family members in the government.

"The hardships that will be seen in 2023 will be way worse than it was in 2022 because the government has not put measures in place to help revive the economy," she said in Twi.
The lawyer said that the government, which has caused the economic mess Ghana finds itself in through its extravagant expenditure, is not willing to lift a finger to resolve it.

She added that rather than cutting its expenditure, the Akufo-Addo government is asking for more money to spend and asking ordinary Ghanaians to sacrifice.

Watch the interview below:





IB/SEA