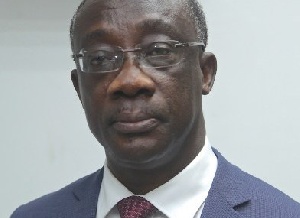 About 37 tourist facilities, made up of hotels and restaurants, may be closed down soon for committing various tax-related offences.
Mr Emmanuel Nti, Commissioner-General of the Ghana Revenue Authority (GRA), told Goldstreet Business after a press soiree in Accra on Monday that owners of these facilities are currently facing prosecution in court.

Majority of the owners, Nti said, are being prosecuted for not issuing Valued Added Tax (VAT) receipts as directed by the GRA law.

He said others owe the state thousands of Ghana Cedis as unpaid and accumulated taxes. The GRA was tasked to collect GHS33, 434.20 billion in taxes last year, but it was able to collect GHS32,313.37 billion, recording a shortfall of GHS 1,120.83 million. This year, the GRA has been asked to collect GHS39.8 billion.

He was optimistic that the Authority would meet its first quarter target for 2018.
Towards that end, Nti said the GRA improved its IT systems to enhance revenue collection, especially in the services sector.

He explained that "our IT systems have been beefed up. We are improving on the IT literacy of our staff and we are proactively entering the stage where IT becomes key to us. Years back it was the agricultural sector that was moving the economy. It was contributing more than 40 per cent of the revenue to the economy. Now it is contributing less than 20 per cent. The services sector which contributed around 15 per cent then has now moved to 45 per cent."

He added: "Yes, the journey may be daunting but we believe with the introduction of adequate strategies we can surmount the hurdle. The mode of work in the services sector is essentially IT. There is a bit of shift in the dynamics when it comes to revenue collection and we are actively entering into those stages. So that we can know their activities and march up to them."