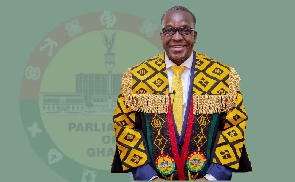 The withdrawal of soldiers, protecting the Speaker of Parliament, has landed the Akufo-Addo government in a bad light, as many have started accusing it of playing double standards.
Since the leakage of a letter, revealing the recall of the soldiers, the government, has been using two claims to justify its action in asking the soldiers to abandon the Speaker, Alban Sumana Bagbin, and immediately return to the barracks, but these appear not to be making sense to anyone.

Bagbin, an unapologetic member of the opposition National Democratic Congress (NDC) who last year, became Speaker of Parliament to the surprise of many, following the 2020 general election which evenly divided the August House, leading to tense political debates, tension, acrimony and sometimes open fisticuffs.

The government's first claim was that the soldiers, were not properly assigned to the Speaker of Parliament, but that has been disputed with official letters from the Clerk of Parliament, Cyril Nsiah, revealing that the Armed Forces High Command was written to, for the soldiers to be sent to protect the head of the legislative body.


">

The second claim of the government on the controversy has been that by convention, the Speaker of Parliament is not entitled to military deployments and protections, but that has also been dismantled.

The Ministry of National Security has said the news about the withdrawal of the soldiers attached to the Office of the Speaker, has been given misinterpretations by a section of the Ghanaian public.