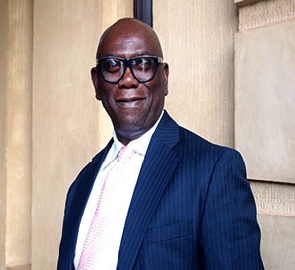 President of the Institute for Security, Disaster and Emergency Studies, Dr. Ishmael Norman has urged leaders to refrain from statements that will incite the youth to do things that will jeopardize their lives in the future.
Speaking at a youth unemployment forum under the theme: 'Youth Unemployment: A Threat to Ghana's Security or Opportunity for Change' Dr. Norman said the way some leaders talk is a problem in the country.

On September 7, former president John Dramani Mahama during his 'Thank You' tour in the Bono Region said the opposition National Democratic Congress will treat the 2024 polls as a "do-or-die" affair.

Although the former President and other leading members of the opposition National Democratic Congress have justified the comment, whereas, the governing New Patriotic Party (NPP) and other civil society organisations, have condemned it, Dr. Norman indicated that these are terrible public posturing.

He also condemned president Akufo Addo for the remark in made in 2012 during 2012 general elections.
The then NPP presidential candidate during his campaign tour of the Western Region to woo supporters said "you must understand that this party was formed by courageous people. Our leaders who formed this party that has become the biggest political movement in Ghana were not cowards. So, in 2012 we need to be courageous because 'all die be die, all die be die.'

"… These kinds of talk should not come from our leaders, the youth in Ghana are not suicidal, and they are not desperate. There are many of them who are trying their very best to be all they can be," he said.

He therefore urged the youth to refrain from such pronouncement and not to follow 'these men with that consequential comments' as such leaders have good standing to save themselves in the wake of unforeseen circumstances.

The youth unemployment forum was held in Accra on Friday and organized by GBC in collaboration with the West Africa Centre for Counter-Extremism.