Sports News Fri, 2 Feb 2018
Andre and Jordan Ayew are set to join the list of brothers to have played together for the same English Premier League team when the former makes his debut after a transfer from West Ham United on transfer deadline day.
The brothers accomplished a similar feat during their time in the French Ligue 1 with former European Champions Marseille.

However, before the pair eventually line-up together for the Welsh side, let's take a look at the brothers who blazed the trail in the English Premier League before the Ayews.

Probably the most famous pair of siblings to play in the Premier League, twins Gary and Phil Neville played in almost 1300 Premier League games between them.

Both having come through the ranks at Manchester United – as part of the now legendary class of '92 – both Gary and Phil were regulars in the starting line-up throughout most of the late 90s and early 2000s.

Older twin Gary eventually went on to make over 600 appearances for The Red Devils, collecting eight Premier League titles and two UEFA Champions League triumphs along the way.

Younger sibling Phil departed the club in 2005 – having made 386 appearances in all competitions – making the move to Everton, a club he went on to captain and make a further 303 appearances.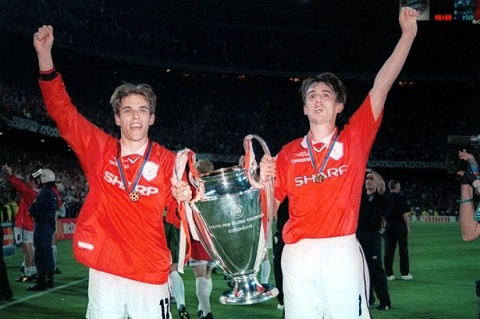 Gary and Phil Neville (Manchester United, England)

The pair also share 144 England caps between them, with Gary having made 85 appearances for his country between 1995 and 2007, whilst Phil collected 59 between 1996 and 2007.

Foluwashola "Shola" Ameobi, unlike his brother, was born in Nigeria, raised on Tyneside and spent 14 years at Newcastle United, making 397 official appearances and scoring 79 goals, and received a winner's medal when they won the Championship in 2010.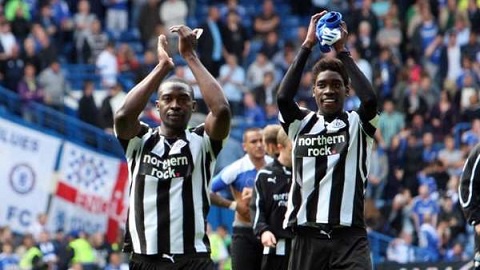 Shola and Sammy Ameobi (Newcastle, Nigeria)
Sammy Ameobi was 16 when he joined Newcastle's academy, in July 2008. He made his reserve-team debut two months later. At the end of the 2010-11 season, he made his first start for the first team, alongside Shola. In 2012, the pair became the first brothers to start a major competitive game for Newcastle in 60 years.

Another pair of Premier League icons, and two of their country's most successful ever athletes; Yaya and Kolo Toure share an amazing 218 Ivory Coast caps between them – Kolo having made 118 to Yaya's 100.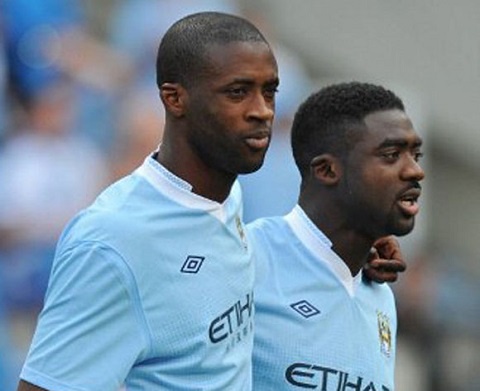 Yaya and Kolo Toure (Manchester City, Ivory Coast)

Kolo Toure moved to Arsenal in February of 2002, after impressing Arsene Wenger in an initial temporary trial, and went on to make 326 appearances for the Gunners, as well as a further 103 for Manchester City. He also won two Premier League titles – one of which was part of Arsenal's 2003-04 'Invincibles' side – and three FA Cup medals during his time spent in England.

Younger brother Yaya has experienced a similarly successful career in England, having joined Manchester City in July of 2010 from Spanish side FC Barcelona.
Going on to become an integral part of the club's Premier League and European resurgence, Yaya has appeared in 266 games for The Citizens, scoring 75 goals along the way.

Widely regarded as one of the finest box-to-box midfielders ever to have graced the Premier League, Yaya appeared alongside brother Kolo whilst playing for City in 2013.

The pair also appeared on opposing sides in 2015, when Kolo's then-club Liverpool lined up against Yaya's Manchester City in a Premier League heavyweight clash.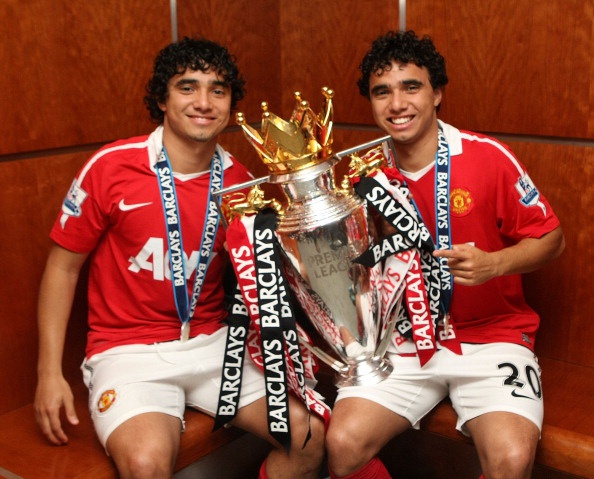 Fabio and Rafael da Silva (Manchester United, Brazil)

Identical twins Rafael and Fabio da Silva joined Manchester United in February of 2007, with big things expected of both of the young, attacking full-backs.
Despite both failing to live up to their lofty expectations, it was Rafael who made the greatest impact, eventually going on to make 169 appearances for the club across all competitions in his seven seasons in Manchester before leaving in the summer of 2015 for French side Lyon.

Left-back Fabio could only make 56 appearances for United, before making the move to Q.P.R on loan in 2012.

After initially impressing, Fabio eventually joined Cardiff the following season, going on to make 68 appearances for the club across the following three seasons, before joining newly-promoted Middleborough for the new Premier League season.