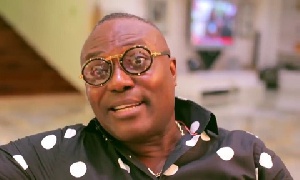 Ghanaian Premier League side, Ashgold are to have different look as new managers take over the administration of the club going into the 2017/18 season.
One of the new owners, Dr. Kwaku Frimpong in an interview this week, spoke of how they intend to build on the professionalism that Ashgold have been known for since its establishment.

"Ashgold are a big and professional club that needs a professional touch. Professionals as we are, we plan to take it a notch higher, to begin with, we are rebranding it to a level that would be much appreciated and be counted among the best" Dr. Frimpong told the Graphic Sports.

He disclosed that the new touch they are going to give the club will be seen at all levels although it will be done gradually and by the time they are done, Ashgold would look very professional in its shape.
"Every aspect of the club will receive a facelift to an appreciable level" he stated, continuing that, various facilities owned by the club are receiving its share of attention, adding that, work will be extended to the playing body in the course of time.

"We have started vigorous work here that will be extended to all other facilities, we intend to change the face of the club. We will just improve on the quality of the playing body, our aim is to turn the fortunes of this great club around and playing body being an integral part of the team, it will just be marvelous" said Dr. Kwaku Frimpong who is also the CEO of Champion Divine Clinic.