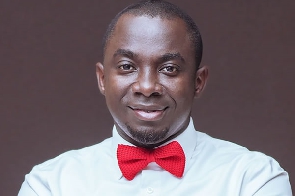 Assistant Superintendent of Police (ASP) Joseph Abednego Atsha, the investigator in the trial of Michael Nyinaku, CEO of defunct Beige Bank said investigations revealed that total of GH¢21,123,270 out of the GH¢320million was transferred to 10 companies and two individuals.
ASP Atsha, who is the fifth Prosecution Witnesses had earlier testified that his investigations revealed that a total of GH¢320milion was transferred from the account of various customers of Beige Bank into the account of BCAM and subsequently transferred into the suspicious First Africa Savings and Loans (FASL) account on the instructions of the Nyinaku.

In a further cross-examination by Mr Thadeus Sory, Counsel for Nyinaku of the witness, ASP Atsha indicated that nine out of the 10 companies were owned by the accused person.

Nyinaku, who is facing the charges of stealing GH¢340 million allegedly belonging to depositors and money laundering has denied the charges.

The court earlier admitted him to bail in the sum of GH¢342 million with two sureties, who are public servants earning not less than GH¢2,000.00.

It further directed the accused to deposit his passport with the Court's Registry.

The witness said the amounts transferred by the accused to the nine companies are as follows: Alberry- GH¢5,240,000, DYI Limited - GH¢6,000,000, Legacy Pensions Trust- GH¢427,000 and Adelia Limited- GH¢1,010,000.
The rest are Beige Acadamy- GH¢250,000, Beige Assur- GH¢627,000, Beventure Ltd - GH¢1,740,000, Beige Care- GH¢392,000 and Beige Capital Limited- GH¢2,200,000.

Mr Thadeus Sory during proceedings tendered various cheque disbursement forms, payment vouchers and cheques through the witness.

The cheque disbursement forms, payment vouchers, and cheques revealed that the nine companies disbursed most of the funds they received from the FASL account to third parties and not Mr Nyinaku.

The witness agreed that the processes leading to the issuance of the cheques were initiated and approved by different officials.

"The payment vouchers were also verified by another official and not the accused person," he added.

Mr Sory suggested to the witness that there was no shred of evidence before the Court which indicated that a pesewa of the funds which was the subject of the stealing charges in Counts one to nine was paid directly to the accused person.
The witness agreed that the nine companies did not disburse the funds they received from the FASL account to the accused person.

However, he said the accused person was charged because he was the owner of nine companies.

The case was adjourned to August 2, 2023.

MA/NOQ