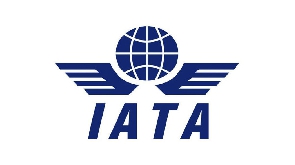 The blocking of repatriation of airlines' funds in some major African countries is partly responsible for the sharp increase in airfares over the past few years, the International Air Transport Association (IATA) has said, calling on governments to unblock airline funds to bring down the cost of air travel.
A total of US$1.6billion in airlines' funds were blocked by 20 countries worldwide as of April 2022. Of this, 67 percent is in Africa. A total of US$ 1 billion is tied up in 12 African countries. Nigeria, Zimbabwe, Algeria, Eritrea and Ethiopia are the worst offenders.

Currently, Nigeria is holding on to US$450million of airlines' funds, Zimbabwe US$100million, Algeria- US$96million, Eritrea-US79million and US$75million is held up in Ethiopia.

Kamil Alawadhi, IATA Regional Vice President for Africa and Middle East, briefing the media at the 78th Annual General Meeting and World Air Transport Summit in Doha, Qatar on Sunday, June 19, 2022, revealed the startling figures and warned of a further increase in airfares if the situation is not resolved urgently.

He said, blocked funds in Nigeria, for instance, is the reason the West African country's airfares have remained elevated since airlines have had to adjust prices for sales made outside the country in order to stay in business and remain competitive.
"Because airlines flying into Nigeria cannot access their funds for tickets sold in Nigeria, in order to pay for various expenses and remain operational, they are forced to increase prices of tickets sold outside of Nigeria to remain in business," he noted.

Fiscal constraint in defaulting countries

Rising inflation, weak currencies, and soaring food prices, have left many African governments with very little or no fiscal room to maneuver. These governments, hard-pressed for foreign currency to finance imports, turn to airlines' dollars.

In Nigeria, inflation reached 17.7 percent (y/y) in May led by a renewed surge in food prices, exacerbated by the war in Ukraine, and raising food security concerns as over 40 percent of the population live below the poverty line.
According to the latest release published after the IMF team concluded their visit to the biggest economy in Africa, to contain inflationary pressures, the Central Bank of Nigeria has recently hiked its monetary policy rate by 150 basis points to 13 percent.

"The fiscal deficit of the Consolidated Government is expected to remain high at 6.1 percent of GDP due in great measure to costly petrol subsidies and limited tax revenue collections," the IMF team noted.

Zimbabwe, on the other hand, experienced severe exogenous shocks during 2019-20, which along with policy missteps in 2019, led to a deep recession and high inflation, a recent IMF statement noted.

Real GDP contracted cumulatively by 11.7 percent during 2019-20 and inflation reached 837 percent (y/y) by July 2020. Reflecting good rainfall and relaxation of containment measures, real GDP rose by 6.3 percent in 2021.
A tighter policy stance since mid-2020 (relative to 2019) has contributed to reducing inflation to 60.7 percent (y/y) at end-2021. However, high double-digit inflation and wide parallel foreign exchange (FX) market premia persist.

These challenges, Mr. Alawadhi notes, are not reasons to roll back the gains made in improving air connectivity on the continent by blocking the very funds airlines need to operate.

"cash flow is key for airlines' business sustainability—when airlines are unable to repatriate their funds, it severely impedes their operations and limits the number of markets they can serve.

"The consequences of reduced air connectivity include the erosion of that country's competitiveness, diminished investor confidence and reputational harm caused by a perception that it is a high-risk place to do business.
"We call on governments to prioritize aviation in the access to foreign exchange on the basis that air connectivity is a vital key economic catalyst for the country," he said.

The 78th IATA Annual General Meeting and World Air Transport Summit are taking place in Doha, Qatar, 19-21 June 2022, hosted by Qatar Airways.

Some 1,000 aviation leaders from IATA member airlines, governments, industry stakeholders, strategic partners and members of the media are attending the event.

IATA–International Air Transport Association–represents some 290 airlines comprising 83% of global air traffic.