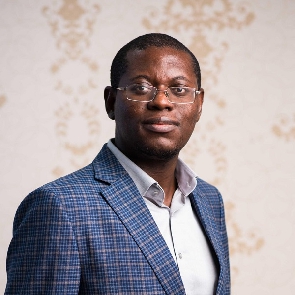 The Vice President of IMANI Africa, Bright Simons, has posed a question of how long the Finance Ministry can stand the opposition from the Economic Management Team and Cabinet against the inclusion of individual bondholders in the domestic debt exchange programme.
According to him, it also alleged that the Jubilee House is in favour of the exclusion of individual bondholders.

However, the Finance Ministry seems to be insistent on the 5% coupon in 2023 and the full inclusion of individual bondholders in the programme.

"How long can Finance Ministry hold out against sentiment in Ghana's Economic Management Team that individuals must be formally exempted from the debt exchange program? And now reports of Jubilee House also moving in that direction. Ministry insists 5% in 2023 is last offer," Bright Simons wrote on Twitter on January 26, 2023.

He said "Meanwhile, the Finance Ministry is pretty isolated at Cabinet this afternoon. Will be interesting to see whether their nerves will hold as the rest of the government begins to buckle under pressure."

The Finance Ministry announced that an agreement has been reached with the Ghana Association of Bankers to pay a 5% coupon rate in 2023.
In view of the agreement, the Individual Bondholders Forum reaffirmed its position that they should be exempted from the debt exchange program.

According to them, this agreement will mean that the government may be able to achieve its 80% participation rate for the programme to be successful.


How long can Finance Ministry hold out against sentiment in Ghana's Economic Management Team that individuals must be formally exempted from the debt exchange program? And now reports of Jubilee House also moving in that direction. Ministry insists 5% in 2023 is last offer. ????

— Bright Simons (@BBSimons) January 26, 2023
Meanwhile, the Finance Ministry is pretty isolated at Cabinet this afternoon. Will be interesting to see whether their nerves will hold as the rest of the government begins to buckle under pressure.

— Bright Simons (@BBSimons) January 26, 2023
SSD/BOG