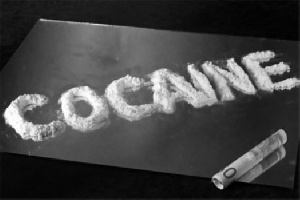 Four British men are under arrest in Ghana after officials seized £80 million worth of cocaine destined for the streets of the UK, Ghana Daily Mail newspaper has reported.
A UK-led international law operation resulted in the seizure of a ton of the drug in a raid on a villa in the suburbs of Accra.

One German and two Ghanaians were also arrested following the raid, which was the culmination of a six-month intelligence operation led by UK Customs officers.

It is understood that one of the British men was based in Spain and was a regular visitor to Ghana.

The raid came after customs officers received intelligence last month suggesting the principal members of the gang had imported the cocaine into Ghana and had travelled there to arrange for it to be shipped to the UK.

The drugs were found in what was described as a "specially constructed concealment within the house."
Britain's Customs Minister John Healey said: "A sophisticated, international gang has been dismantled, and a large shipment of cocaine has been prevented from causing harm on our streets."

A spokesman for Customs and Excise described the seizure as "huge," particularly given that intelligence had shown all of the cocaine was destined for Britain.

He added that it was one of the biggest seizures yet made by customs officers.

The customs spokesman said it was too early to say what would happen to the British men arrested, adding only that the judicial process in Ghana was now being followed.