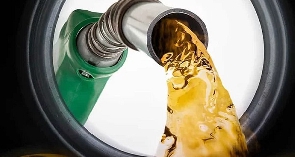 Prices of petroleum products are likely to increase between 5 and 9 percent in the second pricing window of the year starting from January 16, 2023, barring any last-minute intervention by the government.
The projection is according to the Institute of Energy Security (IES) which explained that the potential increase in the price of petroleum products, is attributed to soaring prices on the international oil market and the recent depreciation of the cedi against major trading currencies.

"Following the 8.69% rise in the price of gasoline [petrol] and 2.19% in the price of LPG [Liquefied Petroleum Gas], together with the 9.89% depreciation of the local currency against the US dollar, the Institute for Energy Security (IES) projects a rise in price for products at the various pumps".

In the wake of this, the IES projected that the price of petrol will sell at GH¢13.50 per litre while diesel will sell around GH¢15.00 per litre.

The IES, however, added that the LPG will sell around GH¢11.00.

"The marginal 0.68% fall in the price of gasoil on the international market will be displaced by the significant depreciation of the cedi, thus pushing the price of the commodity upwards locally, at various Oil Marketing Prices (OMCs) pumps.
On percentage terms, prices are set to rise between 5% and 9% in the next half of January 2023, pushing a litre of gasoline [petrol] to roughly GH¢13.50, Gasoil [diesel] to GH¢15.00, and a Kilogram of LPG to GH¢11.00," the IES noted.

Meanwhile, in the first pricing-window of January 2023 and around the festive period last year, consumers of petroleum products witnessed a reduction in prices at various pumps across the country.

The marginal reduction during the period was due do fall in prices on the international market and marginal gains made by the local currency against the US dollar.

MA/FNOQ