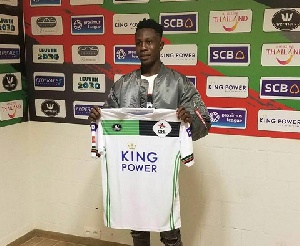 The Ghana FA has slapped a GH2,000 fine on Right to Dream Academy and has threatened to impose a transfer ban if the clubs fails to pay Phobia Babies a €78, 427.5 training compensation.
The player involved is Kamal Sowah who was prevented from playing for the Ghana U-17s after refusing to extend his contract with RtD in 2017.

The academy sacked him from the campus thereafter. It took a lot of persuasion to get RtD to facilitate his move to Leceister City. RtD did not get a transfer fee because his contract had runned out.

The Player Status Committee of the GFA upheld Phobia Babies SC's application on 18th May, 2018. RtD filed an appeal to the Appeals Committee out of date and another attempt at the Review Committee was turned down for same reason.
Over a year after the decision, the GFA's Disciplinary Committee has finally sprang into action. Read attached.

RtD has a deadline of 19th February, 2020 to pay up or face the consequences.