General News Mon, 4 Jun 2018
It may be a week late, but officials of the National Identification Authority (NIA) have finally begun the registration and instant issuance of the Ghana Card at the Presidency.
Officials were at the Jubilee House to register staffers after the false start on Monday, May 28.

The Ghana Card registration again failed to launch last Monday despite the NIA's assurances.

The three arms of government, former heads of state, journalists and security officials were to be the first to be issued cards before registration opened to the general public.

The NIA apologised to the Presidency and other institutions for its inability to issue the Ghana Card.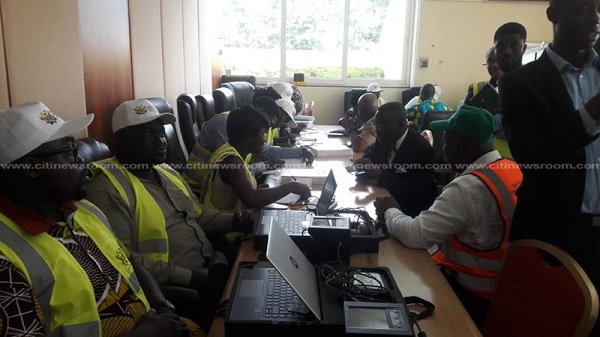 According to the NIA, it was unable to start the registration and issuance of the card as announced due to "technical difficulties."

In a statement, the NIA said it would outline the challenges it faced in due course.

Monday's failure marked it the fifth time the NIA's had missed an announced deadline.