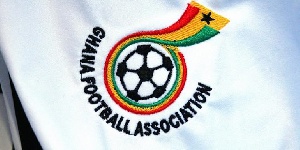 Ghana's Normalisation Committee member Dua Adonten has confirmed reports that government has lifted the ban on use of the country's football association's secretariat.
Following a documentary by undercover journalist Anas Aremeyaw Anas in June which exposed several corrupt practices in the sport, the authorities placed an indefinite ban on all football related-activities and tagged the association's headquarters as a crime scene.

However, the appointment of a four-member Normalisation Committee by Fifa has prompted government to call off the suspension to facilitate the work of the committee.

"The GFA secretariat will be our base now. It has been opened to us and we have started working especially looking into documents at the office so it is not a crime scene any longer," Adonten told Oyerepa FM.

"As the body to run Ghana football between now and March next year, we need to start on a good note so Ghanaians should be patient with us and rather support the course.

"Our first meeting was just to accustom ourselves with the work we are to do. We will meet again soon,"
"Hopefully in about two weeks time our work will fine tune and we will have a lot to tell Ghanaians."

Adonten also rejected reports that they have started sacking workers of the football association.

"We have just started reviewing documents so it's too early to sack and employ anyone. We have not discussed that so such reports are false," he said.