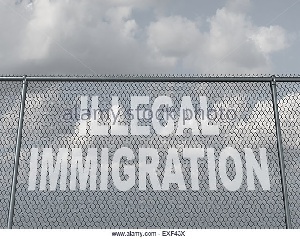 Ahmed is 15 years old. This Guinean was arrested in September in Algeria while he was without papers in the country.
First imprisoned, he was then deported to Niger. With hundreds of people, he was abandoned in the desert, about fifteen kilometers from the Nigerien town of Assamaka. An increasingly common practice in recent months.

"I've been in Niger for three months. Before that I was in Algeria. It wasn't me who wanted to leave, I got caught. I had been living in Algeria for 5 months when I was arrested.

"I was working in the city of Adrar, I was cleaning a house. My boss was Algerian but I didn't get along with him so I left. A few days later, around September 12, I was arrested while looking for work.

"I was arrested because I am black. The police asked me for my papers but I didn't have any and I didn't want to show them my passport because they would have torn it up. They told me 'Go back to Africa' and they took me to prison.

"I spent three days in Adrar prison with other people, then we were taken to Tamanrasset. We stayed there for 3 hours and then they put us in trucks and drove to a place, 15 kilometers from the Nigerien town of Assamaka.
"We were a lot, about 400 people; men, women and children. Me, I was with young people whom I had met in prison and with whom I got on well.

"When the Algerians dropped us off in the desert, they fired two shots into the air to scare us. They didn't say anything to us except 'Come down quickly'. They left us some food on the sand and they left right away.

These deportation operations on foreigners living in Algeria to Niger have been more and more numerous in recent months. They are causing organizational problems in Niger, especially in the tiny town of Assamaka, which is sometimes overwhelmed by arrivals.

"We walked from 5 to 8 in the morning. At that time, we passed a truck and the driver told us that we were not in the right direction to go to Assamaka. We took a detour and arrived in this town at 12 o'clock. We were exhausted.

"The journey was very difficult. Sometimes people fell, but we picked them up, and we motivated ourselves to keep walking. To stop meant to be abandoned in the desert."
Among the people who were expelled at the same time as me, some had been living in Algeria for more than ten years.

"When we arrived in Assamaka, people from the International Organization for Migration (IOM) asked us if there were any minors among us, they took our names and gave us food. Me, I didn't want to say that I was 15 because I was afraid that I would be detained longer than the others in Niger. I said I was 18.

"We stayed ten days in Assamaka, then we left for Arlit, where we stayed one month and three weeks. Afterwards, we were transferred to Agadez, then to Niamey, where I have been for a little over a month.

In the IOM center where I am at the moment, there are not many of us. We have to eat three times a day and the IOM gives us soap to wash our clothes. But I sell it so I can buy a phone card and call my family.

"I didn't tell my mother when I left"
"For the moment, I cannot yet return to Guinea. With other Guineans, we wait for the IOM to collect our identity documents, passes, etc. I can't wait to go back to my country."

Return operations to the countries of origin of migrants expelled from Algeria to Niger have been greatly slowed down in recent months due to administrative and health constraints imposed by the States and sometimes linked to the Covid-19 epidemic.

The insecurity of certain areas also complicates the return journeys of migrants.

"I'm not worried about going home because I've often talked to my family on the phone. When I told my mother that I had been expelled from Algeria, she was very scared. She thought I was going to be kidnapped by terrorists in the desert.

"When I left Guinea in 2020, I hadn't told her anything. I called her some time later to tell her that I had left and she was very angry. My plan was to go to Morocco to try to enter Ceuta.
"I have a friend who succeeded to get in Ceuta and he encouraged me to try too. I first went to Senegal with a 24-year-old friend from my neighborhood, then I decided to go to Algeria to work there.

"But now that I'm going back to Conakry, I don't know yet what I'm going to do. I am probably going to work in my brother's bakery."