General News Fri, 2 Dec 2016
One issue which nearly brought heavens down during the build-up to Ghana's 2016 Elections was the threat by the Inspector General of Police (IGP), Mr John Kudalor to block social media on Election Day December 7.


The police chief, who considered the use of social media on Election Day as a threat to security and peace was widely criticised for his suggestion.

To many, the IGP's call was without merit, and a calculated attempt to starve many social media users from connecting with friends and loved ones on such an important day in the country's history.

Following the pressure from all quarters, including the international community, the police boss rescinded his decision.

So on Thursday December 1, during the Early Voting exercise (Special Voting), Graphic Online monitored how some people used social media ahead of the main Election Day on December 7.
For some media people and security officers who had the grace of successfully casting their ballots, social media was the best platform to showcase their inked fingers to signify that they had voted.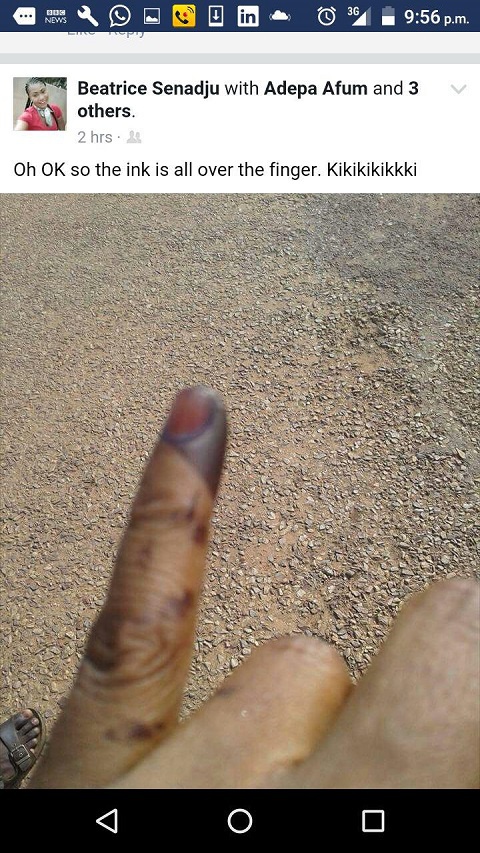 For some media practitioners, social media presented an opportunity for them to showcase their accreditation cards.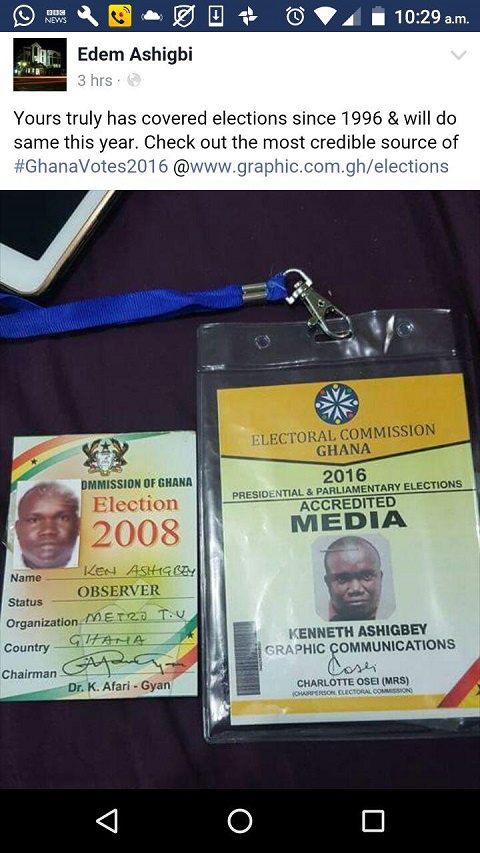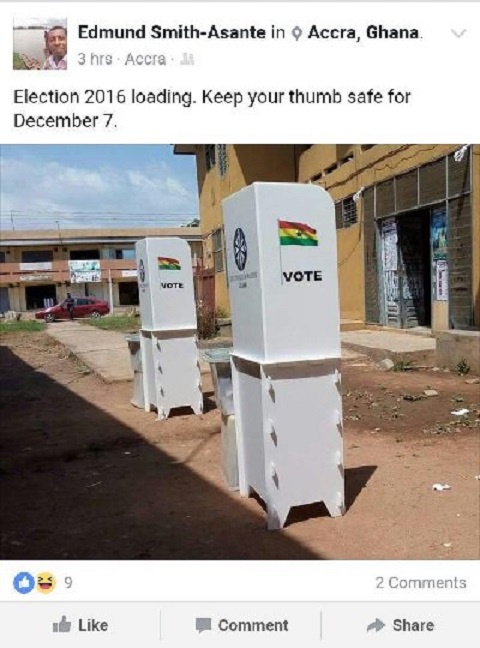 Those who failed to exercise their franchise as special voters expressed their disappointments questioned the EC's readiness for December 7.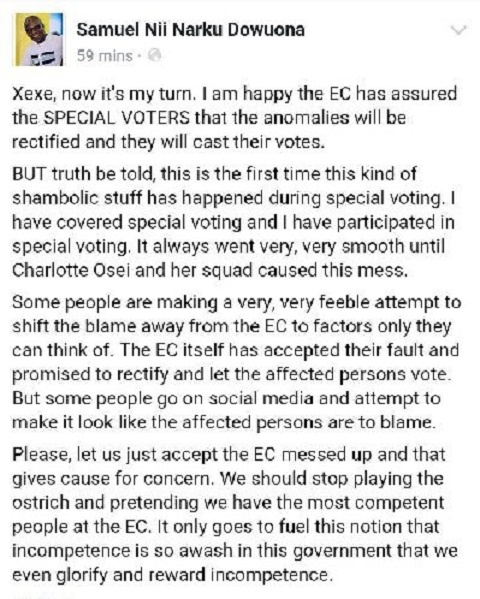 However, in the evening after EC announced an extension of the special voting to Sunday, December 4, 2016, many social media lovers took to their pages to express either their happiness about the move or otherwise.

Some said if the EC could not organise the special voting on a day, then the general polls would take more than five days.