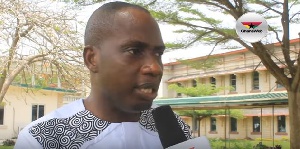 Controversial Ghanaian marriage counsellor George Lutterodt, has said men having a joint account with their spouse are poor and being funded by their wives.
According to the counsellor, the men are supposed to have their personal accounts.

"A man must manage his account alone if he is hard working but if he has a joint account with his wife, it will be out of laziness and poverty."

He was speaking in an interview with Atinka FM's Roman Fada on the "Edwumaa oo" mid-morning show Friday. "If a man has a joint account with his wife, then he is a poor man. It's either the account is being managed by his wife"

The controversial marriage counsellor said a man should be the head of the family and not to share his responsibilities with his wife.
The counsellor during the interview said married men are to work and keep their accounts private and not to have a joint account with their wives.

He tasked men to desist from laziness and "…embrace the spirit of working to meet the demands of your house."