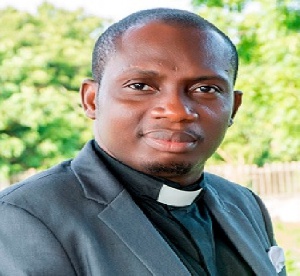 Controversial and popular relationship Counselor, George Lutterodt has said he will divorce his wife with speed should she ever sleeps with another man.
According to him, he strongly objects to adultery adding that married couples must at all times should have a high level of moral discipline and exercise chastity.

Contributing to a discussion on Kasapa FM's "Afisem" show o Saturday, Counselor Lutterodt who describes himself as a Relationship Risk Manager emphasized that his safety valve marriage is to divorce his wife as soon as it is found out she's committed adultery.
"In making a decision to marry, my position is that if anyone sleeps with my wife, the marriage ends. That is another form of safety valve."

Counselor Lutterodt noted that he'll not advise against divorce on the basis of adultery.