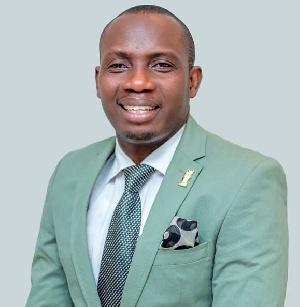 Relationships, they say should be built out of friendship and patience so that when the romantic scenes are over, friendship and patience will take place.
In relationships, it is imperative that the two involve try their absolute best to contain their partner since they have decided to be in a relationship.

Containing everything includes both positive and negative things that occur in their daily lives and activities.
In this context, controversial Counselor, Lutterodt has said any lady who cannot inhale her boyfriend's fart cannot qualify to be a girlfriend.

According to him, if you want to prove your love as a lady, it is imperative that you are able to inhale the fart of your boyfriend to prove that you love him beyond measure.