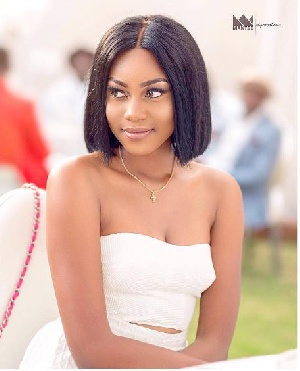 Award-winning Ghanaian actress, Yvonne Nelson has said that it bothers her that her mother hasn't seen any of her movies since she started acting in 2007.
In an interview with Onua FM, the mother of one claimed that even though she is uncomfortable with the circumstances, she lacks the courage to confront her mother about it.

"You know African mothers; they see entertainers as the unserious ones. So since I started, she has never watched any of my movies before, not even one.

"It bothers me, but I haven't had a conversation with her. Even with the movies I produced, she has never been at the premiers or watched them before," she revealed.

She added that the issue is so serious that Madam Margaret Gaddy will definitely switch channels if one of her movies appears on a TV station she is watching.

According to Yvonne, her mother and siblings didn't care about her when she was forbidden from filming movies in 2010.
"Even when I get awards, they do not even mind, same with my two siblings. When I was banned in 2010, I was very depressed and wouldn't even leave my room; they still did not care. They are simply uninterested".

Yvonne asserted that she thinks her mother's status as a preacher and her sensual roles play a part.



ADA/BB