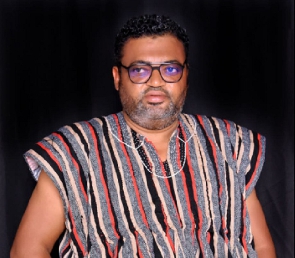 National Organizer for the National Democratic Congress (NDC) Joseph Yammin has alleged that a known member of the NDC took Ghc50 from the governing New Patriotic Party (NPP) to vote for its candidate in the just-ended Kumawu By-Election.
He made this known while condemning what he termed vote-buying that characterized the elections held on Tuesday, May 23, 2023.

"A known member of the NDC in Kumawu took Ghc 50 and voted for the NPP. When we confronted him he was bold to tell us that he is not wicked and that since he has taken money from the other side, there is no way he can vote against them," Joseph Yamin said.

He indicated that the precedence set by the New Patriotic Party(NPP) in the Kumawu elections is bad for politics and democracy in Ghana.
Yammin is of the belief that going forward, electorates will demand cash before they go out and vote rather than being critical about policies and programmes which is needed for the development of the country.

The by-election in Kumawu was made necessary after the death of the sitting Member of Parliament Philip Basoah.