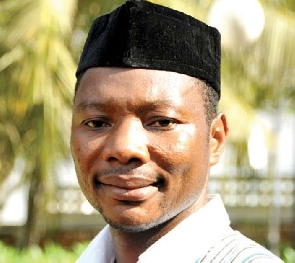 Former Chairman of the People's National Convention (PNC) slammed Government for prioritizing the distribution of laptops to teachers when textbooks have not been provided two years after the introduction of a new curriculum.
For him, the absence of laptops has never been a concern for teachers who have threatened to strike over the non-provision of textbooks.

Speaking on GTV's Breakfast show Monday, September 6, 2021, Bernard Mornah wondered how teachers in rural areas without electricity were going to use the laptops since they rely on electricity for charging.

"If you come from a community called Kparitinga, where they do not have electricity. And you're a teacher there and you're given a laptop, you should go and set fire on it to charge it? How are you going to use it?…So the laptop will be roasted so that it will be used?

"…The problem that the teachers of today are confronted with, for which reason, they have threatened many times to go on strike, is not the issue of the absence of laptops…They are talking about the availability of even the textbooks so as to complement the so-called curriculum that you[ the Government ] have brought," he explained.
The Government has launched One Teacher, One Laptop Project through which all teachers are expected to receive one laptop each to facilitate their work as teachers.

The Vice President recently handed over the laptops to the Ghana Education Service for distribution to the teachers.

While many have hailed the project, others are critical of it, saying it is a misplaced priority given the current circumstances where textbooks and other essentials for effective teaching and learning are inadequate or totally lacking.