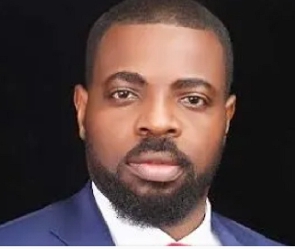 Wed, 12 Apr 2023 Source: GNA
Dr. Senanu Djokoto, a parliamentary aspirant in the upcoming Keta NDC primary, has petitioned the appeals committee concerning the clearance of Dr. Emmanuel Jones Mensah, another aspirant, to contest.
Dr. Djokoto said he considered it an error by the vetting committee that Dr. Jones Mensah had met the mandatory requirements of Regulation 2.1(III) of the National Democratic Congress (NDC) Guidelines for clearing parliamentary candidates for the 2024 general election.

The guidelines provide that a person desirous of contesting the position of parliamentary candidate "shall be an active member of the party in the constituency for not less than four years… pending the date of filing their nominations."

Dr. Djokoto, in his petition sighted by the Ghana News Agency, said he found the committee's decision to accept a letter from Dr. Mensah distancing himself from fraudulent registration conduct at Ashiaman untenable.

"I also find the vetting committee's investigation into the alleged Ashaiman membership of the aspirant inconclusive, as no effort was made by the committee to authenticate the said alleged membership," he said.
Dr. Djokoto said he had dutifully served the NDC in the Keta Constituency and was aware that most members and executives valued truth, honesty, and integrity, hence the need for a fair and just resolution of the matter.

Any decision on Dr. Jones Mensah's legibility or otherwise "may adversely affect me as a candidate in the election," he said.

"Under the circumstances, I believe that it will be prudent for the appeals committee to lay this matter to rest to forestall any legal tussle that can arise from same."
Source: GNA