General News Sun, 4 Dec 2016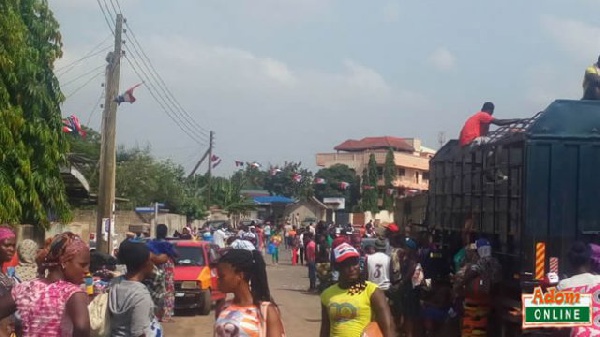 A group of head porters are getting set to board a vehicle to Nalerigu in the Northern Region of Ghana to cast their votes.
The porters who are currently camped at a location near the Accra Technical Training Centre (ATTC) in Kokomlemle told Adom News' Maame Esi Nyamekye that they were brought to the location by one Nana who has promised to help transport them to the northern part of Ghana.

According to one of them, she and her colleagues are awaiting a bus that would transport them to their hometowns where they hope to cast their ballots in the December 7th polls.

She said they are set to vote for the New Patriotic Party (NPP) Presidential candidate, Nana Addo Dankwa Akufo-Addo who they hope can help turn the fortunes of the country around.
"I came to Accra to carry kaya, I have been here all this while but waiting for the bus to go back to my hometown, Nalerigu and vote for Nana Addo because much has not changed with John Mahama as President, I believe in the policies espoused by Nana Addo and hence I am going to vote for him…," the Kayayei said.

She further told Maame Esi that she would come back to Accra to continue with her business after casting the ballot.

They claimed a man who they could not immediately name brought them there.