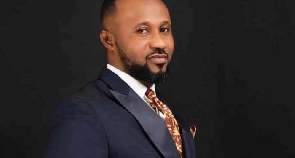 The Founder and General Overseer of Grace Family Church, Prince Elisha Osei Kofi, has prophesied that former president John Dramani Mahama has twice, in the spiritual realm, snatched the presidential seat from Vice President Dr. Mahamudu Bawumia.
According to the prophet, God has revealed to him several prophecies, two of which show that former President John Dramani Mahama has snatched the presidential seat from the vice president on two occasions.

"I saw Nana Addo rise and give the presidential seat to the Vice President," he said of the second revelation. "After Dr. Bawumia took his seat, I noticed former President John Dramani Mahama come around and start talking with him. At one point, Bawumia rose to greet the former president, but Mahama quickly took his place. I noticed Samira Bawumia near the chair, and she had the opportunity to secure it for the husband, but she did not."

The third revelation was that "President Akufo-Addo was sitting on a chair, which he handed over to Dr. Bawumia and walked away. Bawumia called him, but the President ignored him and walked away. Then I noticed Mahama walk through the door Nana Addo had just gone out from and sit on the chair. The fourth and fifth are both terrible, but I won't go into detail about them."
As a result, he has advised the second lady, Samira Bawumia, to serve as the husband's special shield, as she remains the key to her husband's success as president.

Although he did not specify what the second lady should do, the prophet stated that she holds the key to her husband being elected president.