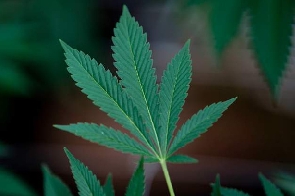 Nigeria's National Drug Law Enforcement Agency (NDLEA) has reported the destruction of cannabis farms located in southwestern Ondo State of Africa' most populous nation.
NDLEA confirmed that about 2.5 sq km (1 sq m) of farms located in five major forests were targeted in the week-long operation that spanned from February 15 - 21.

Arrests and seizures of cannabis seeds and weeds were also recorded according to NDLEA spokesperson, Femi Babafemi.
"Thirteen suspects were arrested and 250 kilogrammes of cannabis seeds as well as 63.85 kilogrammes (of) cannabis weeds were recovered," he told the AFP news agency.

Local media portals report that the operation was conducted deep inside five major forests lited as Omolowo/Powerline forest, Ipele, Ala, Ogbese forest and Utte and Okuluse forest.