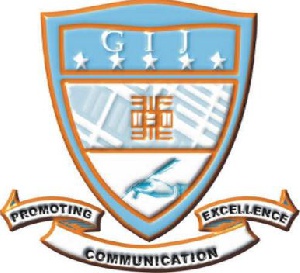 Some concerned students of the Ghana Institute of Journalism (GIJ) have raised issues over the decision by the Students' Representative Council to organize the 2021 elections online.
The students believe the credibility and sanctity of the elections would be compromised should the elections be held online.

The convenor of the student's group, Abdul Rashid Issah, speaking on Frontline on Rainbow Radio 87.5Fm stated that the school is currently running face-face teaching and learning as well as a face-face examination, hence, it makes no sense for the Electoral Commission of the school to run an online poll.

He told host, Kwabena Agyapong that the body in charge of organizing the polls had not published any notice of the body to manage the online elections.

He indicated that there is no justification for the online polls, and the software to be used is not even known to the students and candidates who have expressed interest in contesting the polls.

He argued that even with the traditional process of elections attempts were made to rig the polls, how much more online.
"We are raising questions over the credibility over the organization of the elections online. The credibility and sanctity of the polls would be compromised. There would be an attempt to rig the polls for the favorites of the current SRC. That is something we are against," he added.

He said "the process must be credible, and as interested students, our focus is to ensure that the elections are credible."

He also raised questions over the filing fees charged the presidential candidates and other portfolios.

Presidential candidates are expected to pay 900 cedis as filing fees whereas the forms for the nomination were sold at Ghc100.

Other candidates are also expected to file at 800 cedis.
He said the fees charged are outrageous and must be reduced.

He stated that even Legon, with the largest number of students, is charging lower filing fees.

He appealed to the Dean of Students to intervene in the matter before the elections are held on September 8, 2021.

"Even with physical elections, people try to rig. In 2019, someone was arrested for rigging, and so, how can we be sure that the online elections would be free, fair, and transparent," he asserted.