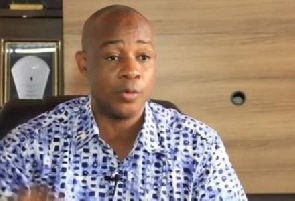 Renowned Security Analyst Adam Bonaa has asked the Ghana Police Service to send their best investigators or prosecutors to the court to fight the embattled Founder and Head Pastor of the Glorious Word Power Ministries International, Reverend Isaac Owusu Bempah.
The popular prophet has been arraigned before an Accra Circuit Court following his arrest on Sunday.

The controversial man of God was picked up, together with three other members of his church, for attacking some police officers.

The police, among other things, accused the four of creating and circulating multiple videos containing threats, and the brandishing of weapons and the assault of some police personnel.

Adam Bonaa, who is also the CEO of the Security Warehouse Limited, expressed happiness over the arrest.
"I am pleased to hear that he has been arrested and detained," he stated, adding: "I am advocating that before his dockets get to the AG's office, the police... should send their best investigators to the court and ask the honourable court to remand him into prison custody, not police custody to have a taste of how Nsawam Prison tastes like just like Akuapem Poloo and others."

Speaking to host Alfred Ocansey on 3FM's morning show Sunrise on Monday, Adam Bonaa expressed suspicion the case is not going to end anywhere but only believes in the current Inspector General of Police.

"I want to see something different. Because the IGP has made his intention very clear on the direction he wants the police to go. Reverend Owusu should have known better because you cannot assault a police officer and go scot-free. It is either he is uneducated or he doesn't know the consequences of his action. For assaulting the police officers if your crime were one, it is now double because the law will deal with you.

"The kind of lawlessness that we see happening in Ghana these are the people who champion that."