Ghanaian musician 'Praye Tiatia' from 'praye' fame, Akrobeto, Ebony and members of Adom TV's sports fraternity were in the 'fire for fire' studios to mourn their departed colleague and friend KABA.
On Monday afternoon, Countryman Songo, host of Adom TV's regular 'Fire for Fire' sports program dedicated his regular sports show in honour of his departed colleague.

The platform was created for the likes of Akrobeto and some other people from the showbiz industry to express their grief and condolence to the family and people of Multimedia Group.

Speaking on behalf of the Kumawood movie industry, Akrobeto expressed his heartfelt condolence to the family of the late KABA and urged individuals to live a life worthy of emulation.

He said: ''death will happen to everyone. Better for you to live a good life. Just as we are all sad about KABA's death, we should try and copy his lifestyle. We will all go someday''.

Praye "Tiatia'' also spoke on behalf of the music industry. He used the opportunity to extend his condolences to the bereaved family and asked the wife of the late KABA to be resilient through the tough times.
According to him, he has not had a close encounter with the departed journalist but judging from all angles, he can tell how humble and religious he was.

"I'll say KABA is someone a lot of people say good things about. I haven't had a close encounter with him but from all I have heard, I could tell he is very humble and religious. My wife (Selly Galley) works here and I saw the warm reception he gave us the last time I visited. On behalf of the music industry, I'll like to express our condolences to the family of the departed soul''.

Ebony, on the other hand, decided to mourn with the crew by exhibiting her "usual'' provocative and sensual dance skills which he did with Countryman Songo.

The two (Ebony and Countryman Songo) in a close contact, danced to Ebony's latest song titled "b3dimidwa'' turning the tensed studio mood into an erotic one.

The sad news of the death of KABA has tumbled the nation into a state of shock, after its announcement in the early hours of Saturday, November 18.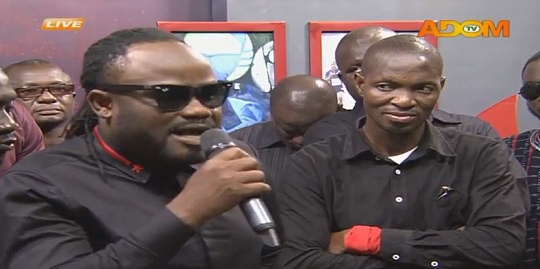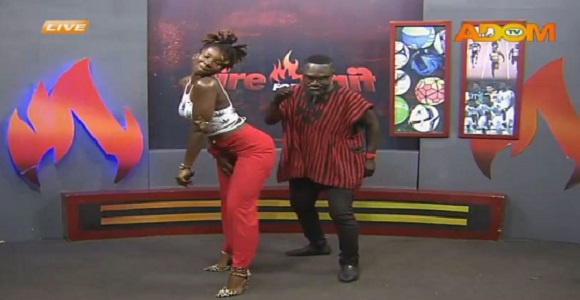 Send your news stories to and features to . Chat with us via WhatsApp on +233 55 2699 625.