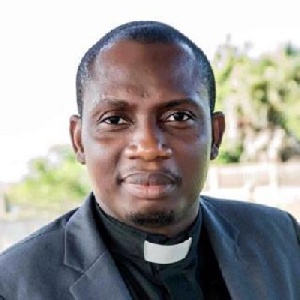 Couselor Lutterodt has advised women to press the testicles of their husbands who have shirked their responsibilities.
According to to him, men are expected to perform their responsibilities towards their families because leaving those responsibilities to the women incurs the wrath of God.

The controversial Counselor indicated that a man who shirks his responsibility will be punished with ginger from God.

He, therefore called on women to rise up and "press their testicles 4 progress so they will sit up".
Counselor Lutterodt has over the years carved a niche for himself with his various controversial comments on various issues in the country and has made several enemies for himself.