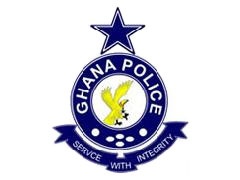 Mon, 26 Nov 2012 Source: Daily Guide
An Accra-based Nigerien couple has been grabbed by the police for allegedly torturing their 14-year old daughter for refusing to marry a middle-aged man.
The couple, Hamidu Dobi, 50 and wife, Sahadatu Amidu, 35, now in the custody of the Tesano Branch of the Domestic Violence and Victim Support Unit (DOVVSU), allegedly tied and locked the victim up in a room for four days until she was rescued by the police on Sunday.

Narrating her ordeal to DAILY GUIDE, the victim said the parents always subjected her to severe beatings with a wire in her room to purportedly teach her a lesson.

She said, "This is the third time have been forced by my parents to marry."

She claimed her real parents died two years ago in Nigeria, where she was schooling with her other siblings.

"After the demise of my parents, my aunt and the husband brought me to Accra to continue my education; but when I finally joined them, they refused to send me to school," the victim said.

The 14-year-old girl said the suspects told her to marry as soon as possible.
"On November 21, 2012, my aunt and husband told me that they have found another man for me to marry but I refused, and this infuriated them to whip me mercilessly with the wire, after which they tied my hands and legs and locked me up in a small cubicle inside our chamber and a hall apartment."

She said the suspects denied her food during her stay in that room and any time they entered the room, they only beat her.

She added, "Because the room was locked, I defecated and slept in it until the police came to my rescue."

ASP Experanza Ayensu-Danso, the Tesano Divisional DOVVSU officer, told the paper that the police received information from a relation that the victim had been locked up in a room for four days without food by the guardians, for refusing to marry a certain man.

Police personnel swiftly moved to their Akweteman Zongo residence to rescue the girl whose hands and legs had been tied with a rope.

The wire the suspects allegedly used to whip her every morning was found in the room, as well as faeces covered with a black polythene bag. Marks of assault and fresh wounds were also found all over the victim's body .
Investigations gathered indicated that the couple brought the child to Accra two years ago to educate her.

But the victim was never taken to school because the aunt and husband wanted to marry her off to a certain Zambrama man but the victim refused.

ASP Ayesu-Danso said this infuriated the couple to torture the child.

The victim will be sent to Osu Children's Home for shelter while the police process the suspects for court.
Source: Daily Guide