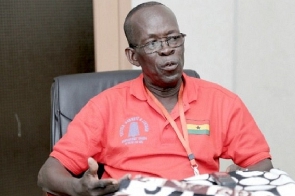 Wed, 26 Jul 2023 Source: Frank Atiase, Contributor
The Ghana Federation of Labour (GFL) has said it expects the government to use the mid-year budget review to remove nuisance taxes from business activities.
The Minister of Finance is expected to present the mid-year review of the 2023 budget on July 27, 2023.

Abraham Koomson, the Secretary General of GFL, in Tema on the Federation's expectations said such nuisance taxes were making it extremely expensive for businesses to operate smoothly.

Mr. Koomson said as a result, businesses were collapsing and workers were being left unemployed, hence the need to remove them.

He said that notwithstanding the bailout conditions from the International Monetary Fund (IMF), the local manufacturing industry must survive to meet reasonable tax obligations to support economic growth and development in the country.

He said maintaining such outrageous taxes on local industries would only undermine the source of revenue earmarked by the government to achieve budgeted targets.
He, therefore, urged the government to engage with critical stakeholders such as the Association of Ghana Industries (AGI) on tax policies before application, as that would go a long way towards achieving attainable revenue targets for the government.

Watch the latest edition of BizTech and Biz Headlines below:




Source: Frank Atiase, Contributor