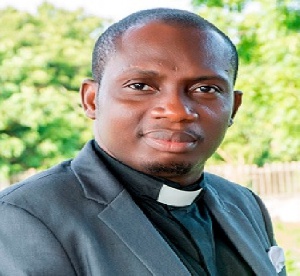 Maverick Counsellor George Lutterodt has released another salvo this time directed at persons engaging in anal sex especially married men.
Mr. Lutterodt who is known for his contentious stance when it comes to marriage has urged all women to slap their partners be it boyfriends or husbands, who requests for anal sex.

During a panel discussion on UTV's telenovela, "Simply Maria" he indicated that such acts must not be encouraged and advised husbands to restrain their sexual desires when their wives freshly put to bed.

"If you are a lady, you give birth and your husband requests for anal sex due to the wounds at your private parts, slap him, for him to come back to his senses," he entreated.
He, therefore, stated that it is ungodly for a married couple to do that.

He wondered why some men cannot wait for their wives' wounds to heal before demanding for sex.