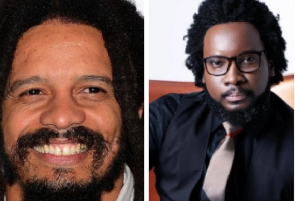 Rockhill Chapel founder, Rev. Sonnie Badu, has grasped the attention of Bob Marley's son, following the former's comments on the late reggae singer's 'Stir It Up' remix which features Sarkodie.
Earlier, Sonnie Badu shared his sentiments on the song which he had described as a 'big win for Ghana.'

"This is a big win for Ghana. In as much as a lot of people feel it should have been them and so they want to bring negativity, this is honourable for Ghana. Obidi, next time, please tell them [the Marley family] I want to do [feature on] 'No Woman No Cry'. Without ntampi [weed]," the Rock Hill Church leader wrote.

However, Bob Marley's son, Rohan, who agreed with Sonnie Badu's tweet, shared the latter's post on his timeline.

Rohan Marley retweeted Sonnie Badu's post with the caption, 'Africa', that implies that the 'Stir it Up' remix is a big win for the continent.
Africa .. https://t.co/ZISONKeCS2

— Rohan Marley (@Romarley) February 4, 2023
Although the song has since been met with several positive reactions, it has also received criticisms in equal measure.
EB