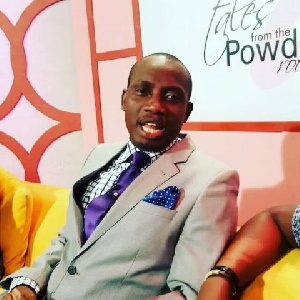 A heated argument between infamous pastor and counsellor, George Lutterodt and a number of women on Okay FM when the issue about prostitution and virginity arose.
Counsellor Lutterodt asserted that virgins are burdens and that most men don't want to end up with the heavy task of taking women through sex education.

In one of the videos host of the show Abeiku Santana posted on his Instagram page, Counsellor Lutterodt is heard arguing that virgins are burdens and that 8 out of 10 men would tell you that they don't want virgins.


In another video, he's heard arguing that the Bible doesn't condemn prostitution but rather condemns those who are quick to judge.


Counsellor Lutterodt is an infamous counsellor whose utterances against conventional relationships and marriage have put him in the bad books of many.