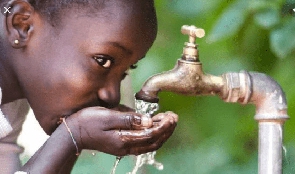 The Residents of Ama Adua and other adjoining communities in the Awutu Senya West district of the Central region are crying for potable water in the area.
They want the government as a matter of urgency, to provide them with good drinking water to safeguard their health.

According to them, they have never tasted or enjoyed potable water even though they are part of the country and voted during elections.

They told Rainbow Radio's Fiifi Ankomah that the water they depend on at the moment is not portable and is a threat to their health.

He said the situation has affected the education of the children in the area.
The children are unable to go to school since they had to walk long distances before getting water.

The residents noted that there were pipes in the areas but they are not functioning.

They stressed that they are part of the country and citizens hence they deserve a fair share of the national cake.