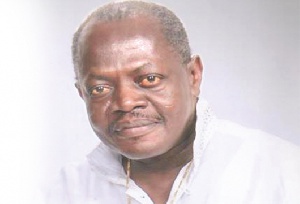 Fri, 9 Oct 2015 Source: Daily Guide
Premiership campaigners, Bechem United will embark on a massive nationwide recruitment exercise beginning October 22 to 28, Kingsley Owusu-Achau, president of the club has stated.
The exercise, which would be held in Accra and Bechem is expected to attract players of ages 17 and 23, who would be closely monitored by three expatriates.

The club president pointed out in an exclusive interview that the screening exercise forms part of the club's academy program which accommodates colt graduates.

He added "We want to take our youth program a notch higher, hence this exercise. We want to pick talents across the country.

"We have engaged the services of high profile scouts who will help in identifying the talents. Six teams will play in Accra and we will do the same in Bechem after which the scouts will pick the best from the pool of talents.
"Like it is done elsewhere like Barcelona and other successful clubs, we want to focus on the academy which will serve as a conduit to feed the mainstream side.

"Bechem United has put structures in place to ensure it becomes a football power house in the next few years."

The club recently returned home from a successful foreign tour-a routine to give its players a bigger platform and exposure at the end of every season.
Source: Daily Guide