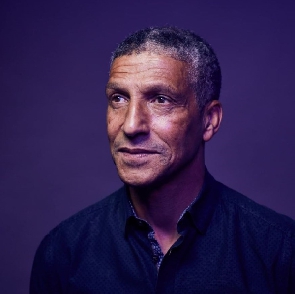 Samuel Nartey George, the Member of Parliament for Ningo Prampram has alleged that the Ghana Football Association has already settle on Chris Hughton as the new head coach of the Black Stars.
Sam George, on Joy Prime show (January 23) stated that a decision has already been made on the successor of Otto Addo and the person is former Newcastle United coach Chris Hughton.

Sam George asserted that the decision to settle on Chris Hughton was based on factors other than competence and experience.

He alleged that the FA opted for Chris Hughton because he appeared like a candidate susceptible to interference and manipulation during call-ups.

Sam George stated without evidence that certain persons at the GFA are using their roles for their personal benefit to the detriment of the country.

"That job has been given to Chris Hughton already. They've given it to him because they want someone they can manipulate. Someone they can use for their business. Someone whose selections they can interfere with. Let's not waste our time. People are using GFA to feed their families so let's go and look for money to eat," he said.
The Ghana Football Association is on the hunt for a new coach for the Black Stars following the exit of Otto Addo at the end of Ghana's participation in the 2022 World Cup.

Chris Hughton is believed to be leading the race that has former Ghana coach, Kwasi Appiah and Hearts of Oak manager Slavko Matic.

According to Henry Asante Twum, the Communications Director of the Ghana Football Association, competence will be the sole criterion for the selection of the next Black Stars coach.

"Over 1000 coaches have applied for the job. We keep getting applications each and every day," he said.

"The job is open for all. Once you are a competent coach. We haven't made any shortlist and at the right time, we will. There is pressure to appoint a competent coach. We are not looking at race or colour but just a competent coach."