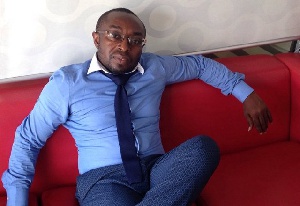 A former coach of Kumasi Asante Kotoko, Isaac Opeele Boateng has cast doubts over the ability of the new Ghana Football Association to turn around the dwindling fortunes of the nation's football.
The new GFA administration led by Kurt Okraku assumed office a month ago and has already rolled out policies which seek to 'ignite passion and create wealth'.

Taking a cue from the hostile relationship that existed between the previous administration and the government, the GFA has since its assumption of office made attempts to build a cordial and mutually beneficial relationship with the government and other parties concerned with the development of football in the country.

The latest of such moves is a meeting with the Minister of Youth of Sports on Tuesday, November 26, 2019.

Reacting to a comment by the Sports Minister urging Kurt Okraku and his colleague to do everything within their power to avoid a repeat of the activities exposed by Anas' Number12 documentary, Opeele commended the FA for making moves to improve their relationship with the government but shot down hopes of Ghana football experiencing a positive turnaround.

According to Opeele, any attempt by Kurt's administration to introduce change and enforce to the latter, the laws governing the game will be fiercely resisted by the football people.
He advanced that the FA, particularly its president will be gagged with threats of losing votes in the next elections should he decide to implement the stringent measures that will take the game to its expected level.

'I don't think anything good will come out of it. It will be difficult for Ghana football to do well because the people are used to a certain system. It is not about the leader but the people. Ghana football will never work because it is not fair."

"If Kurt tries to be fair, they will start complaining and say that they will not vote for him. It is why if you bring Mahama into power it will be a flexible government, Akufo-Addo too will be flexible because you are afraid of the electorates in four years' time", Opeele said.

At the meeting on Tuesday, it became known that the FA has made a proposal to the government to finance its activities in the upcoming year.

The acting PRO of the FA, in an interview with Asempa FM said his outfit had a fruitful deliberation with the Minister and are confident their request will be granted.