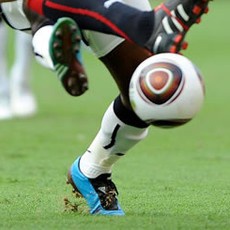 Wed, 10 Jul 2013 Source: footy-ghana
Footy-ghana.com can confirm that Red Bull Soccer Academy has been put up for sale by the owners in Austria.
The academy, which is based in Sogakope in the Volta Region, fielded a team which was relegated to Division two at the end of the just ended Division One League.

Footy-ghana.com has learnt that every member of the playing, technical and auxiliary staff of the Academy has been notified of the decision by email.

According to footy-ghana.com sources, the academy has been put on the market for an estimated $10 million for any interested buyer.
Footy-ghana.com has learnt that the academy owners are selling up because of huge running costs estimated to be in the region of €11 million.

The academy has produced some notable players including Augustine Okrah and Robin Gnagne in recent times.

That was also where Black Stars assistant coach Maxwell Konadu began his coaching career.
Source: footy-ghana