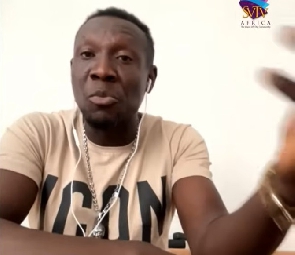 Former Asante Kotoko player, Emmanuel Amoako Agyemang, has opened up about the financial challenges he faced during his time in the Ghana Premier League.
In an interview with SVTV Africa, Amoako Agyemang revealed that he received a meagre GH₵500 monthly salary during his stint with Asante Kotoko in 2009.

The ex-player noted that for years he had the dream to play outside Ghana because he wanted a comfortable life.

According to Agyemang, life in Ghana presented numerous challenges, motivating him to seek opportunities overseas.

When an offer to play in Thailand came his way, promising a monthly salary of $1000, he was inclined to accept it, despite initial reluctance from his agent, who believed the offered salary was too low.

Reflecting on this pivotal moment, Agyemang stated, "When I was in Ghana, I was earning ₵500 a month, but when I went to Thailand, I was being paid $1000 a month; this was in 2010. So, imagine being offered this money and asked which one to choose; I would definitely go for $1000."
He further explained the significant difference in earnings, highlighting that at the time, $1000 equated to GH₵3000 per month, a substantial increase on his GH₵500 compared to his Kotoko salary.

Agyemang who now resides in Germany admitted that he even went as far as threatening to quit football if his agent didn't allow him to sign the lucrative deal.

"My agent said the $1000 was more but I told him to stop ranting because I was being paid ₵500 a month at Kotoko. Those days $1000 was ₵3000 a month so a big difference of ₵2500," he said.

Agyemang emphasized that players often migrate to clubs in other countries not because they prefer them, but because of the low wages in the Ghanaian league.

Watch the latest episode of Sports Debate below


Click here to start the nomination process for the 2023 GhanaWeb Excellence Awards

Ghana's leading digital news platform, GhanaWeb, in conjunction with the Korle-Bu Teaching Hospital, is embarking on an aggressive campaign which is geared towards ensuring that parliament passes comprehensive legislation to guide organ harvesting, organ donation, and organ transplantation in the country.

JNA/KPE