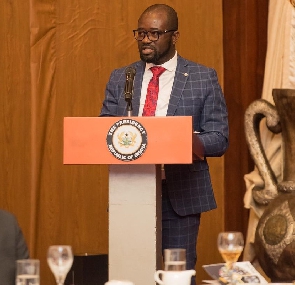 Football administration, Jonathan Abbey Pobi, wants Ghana Football Association president, Kurt Okraku, to be made to pay the compensation for sacked Ghanaian coach CK Akonnor.
Mr. Pobi stated that it would waste for Ghana to be liable for the compensation package, and the FA President and his assigns must be held responsible.

Charles Akonnor is expected to receive compensation from the Ghana Football Association (GFA) after he was sacked as Black Stars coach.

The GFA announced the termination of Akonnor's contract as well as his assistants David Duncan and Dutchman Patrick Greveraars on Monday evening.

Akonnor signed a two-year $25,000 a month contract to take charge as coach of the Black Stars in January 2020.
And since he has been in charge for 20 months, the former Ghana captain deserves four months' salary compensation.

He said the circumstances leading to the appointment of CK Akonnor were fraught with irregularities and favouritism.

He said the GFA President was aware Ghana would pay $275,000 should Akonnor be sacked.

He, therefore, believes the GFA President must be liable for the compensation package.