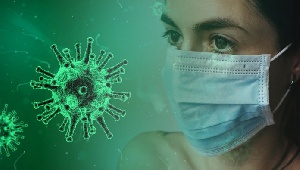 Africa has recorded a further 369 deaths due to COVID-19 in the past 24 hours, totalling 133,543 deaths, and an additional 18,670 cases, with the number of infected rising to 4,969,847, according to the latest official data.
According to the African Union Centres for Disease Control and Prevention (Africa CDC), the number recovered is 4,477,813, plus 8,414 in the last 24 hours.

Southern Africa remains the most affected region, with 2,148,470 cases and 65,902 deaths associated with COVID-19. In this region, only South Africa, which is the country most affected by the pandemic on the continent, accounts for 1,712,939 cases and 57,310 deaths.

North Africa is the second most affected region on the continent, with 1,493,822 infected with the SARS-CoV-2 virus and 45,233 deaths associated with the infection.

East Africa counts 668,425 infections and 13,215 deaths, and the West Africa region registers 476,067 cases of infection and 6,316 deaths.

The Central African region registers the fewest cases of infection and deaths, 182,444 and 2,871 respectively.
Egypt, which is the second African country with more fatalities after South Africa, registers 15,471 deaths and 270,292 infected, followed by Tunisia, with 13,229 deaths and 360,285 cases, and Morocco, which accounts for the second largest number of cases of infections across the continent, 522,389 cases, but fewer deaths than the two previous countries, 9,190 deaths associated with the disease.

Among the most affected countries are Ethiopia, with 4,226 deaths and 273,398 infections, and Algeria, with 3,675 deaths and 132,034 infected.

In relation to Portuguese-speaking countries, Mozambique accounts for 840 deaths and 71,239 cases, followed by Angola (811 deaths and 36,155 cases of infection), Cape Verde (270 deaths and 31,339 cases), Equatorial Guinea (maintaining 118 deaths and 8,640 cases ), Guinea-Bissau (68 dead and 3,794 cases) and São Tomé and Príncipe (37 dead and 2,354 cases).

The first COVID-19 case in Africa appeared in Egypt on February 14, 2020, and Nigeria was the first country in sub-Saharan Africa to report cases of infection, on February 28, 2020.