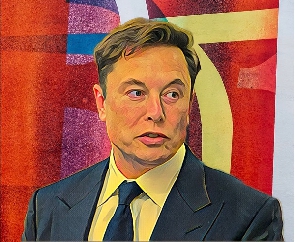 Billionaire and world's richest man, Elon Musk, has stated that he will reinstate former United States president Donald Trump to Twitter.
Musk is in line to take over as Twitter's temporary CEO after recently closing a US$44 billion deal for the micro-blogging site.

Musk has publicly stated his resolve to ring changes at Twitter and the reinstatement of Trump has been seen as a litmus test of how far Musk will go in making changes.

Musk, speaking to the Financial Times Future of the Car conference, added that he and Twitter co-founder Jack Dorsey believe permanent bans should be "extremely rare" and reserved for accounts that operate bots or spread spam.
Musk is on record to have opposed the ban on Trump because of his views, on the political right, and he called the ban "morally wrong and flat-out stupid."

Trump's account at the time of the suspension, had more than 88 million followers. It came days to the end of his tenure as President.

Trump was permanently suspended from Twitter shortly after the Jan. 6, 2021 riot on the U.S. Capitol. Twitter cited "the risk of further incitement of violence" in its decision.