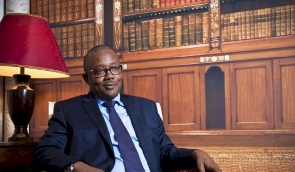 The Guinean President, Umaro Sissoco Embaló, said this Thursday, June 10, in a message alluding to the celebration of the Day of Portugal, by Camões and the Portuguese communities, that he wants Portugal as a "singular and privileged" partner in all areas of the cooperation.
"I want to take this solemn occasion to assure Your Excellency the firm determination of the new authorities of Guinea-Bissau to further strengthen and deepen the ties that unite us to the Homeland of Camões, electing Portugal as a unique and privileged partner in all areas of cooperation, with the objective of building a future of shared prosperity and creating a fairer, safer and better world for all", stresses Umaro Sissoco Embalo in the message sent to Marcelo rebelo de Sousa.

In the message sent to the Portuguese President, the Guinean head of State also highlights that "Portugal and Guinea-Bissau have recently embarked on an auspicious path of recovery from lost decades, with a view to rebuilding a historic, unshakable and future-filled relationship."
Marcelo Rebelo de Sousa made an official visit to Guinea-Bissau in May, the first made by a Portuguese head of state in 30 years, after Umaro Sissoco Embaló made one to Portugal in October 2020.