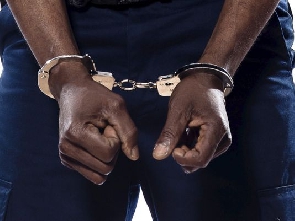 Authorities in Cueibet County of Lakes State, south Sudan confirmed that a suspect who ambushed and killed a senior four-student who was travelling on a motorbike from Agangarial to Cueibet County was arrested by police last week.
According to the police, their preliminary report indicated that the suspect admitted to killing the student in revenge because the student's family failed to pay blood compensation for his brother's murder.

The police chief inspector of Cueibet County, Colonel Emmanuel Manyang, identified the suspect as Mapet Akec Dhuor from the Pagok section and the student who was killed as Magang Mayiei from the Ayiel section, all from the Gok community of Cueibet.

"We have investigated the suspect, Mapet Akec Dhuor, and he told us that he has decided to kill a person for revenge of his brother who was killed because the blood compensation was not completed by those who killed his brother," Col. Manyang said.
He said that the brother of the deceased student earlier paid 30 cows as blood compensation but that 21 cows more were needed to complete the recompense which was agreed at 51 cows.

Manyang, however, said normalcy had returned because the relatives of the murderer handed over the suspect to the police authorities, and the relatives of the victim were happy about that.