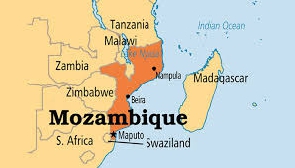 Mozambican police have arrested man who has admitted attempting to cut the genitals of a taxi driver.
The incident took place in Chimoio, central Mozambique, according to a BBC Africa LIVE report.

The suspect told officers he posed as a customer to lure the taxi driver to a forest, where together with an accomplice, they assaulted the victim using blunt objects, the report said.
The suspect told police that he was remorseful and was ready to assist police to apprehend his on-the-run accomplice.

It is not known why the driver was targeted but the southern African country has a history of bald men being attacked by ritualists.