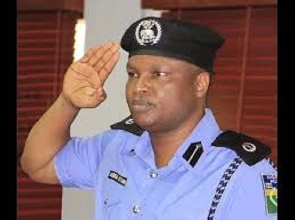 Authorities in Nigeria have confirmed that a suspended senior police officer could be extradited to face money laundering charges in the United States.
Deputy Commissioner of Police, Abba Kyari, was caught in a case that linked him to Instagram influencer and 'convicted' fraudster Ramon Abbas - also known as Hushpuppi.

The country's attorney general said Nigeria was collaborating with the US to ensure justice is served, according to a BBC report.

Hushpuppi who is currently awaiting sentencing by a US federal court told investigators that he had employed the services of Kyari to harass a detractor at a point.

And that he had wired monies to Kyari for the said operation. On his part, Kyari expressly denies any knowledge of the incident stating that he had only linked the convict to a tailor he knew and monies received were for that specific purpose.
In August last year, Nigerian Police Force denied reports that a panel investigating the embattled officer reputed as a 'Super Cop' had submitted its report.

A statement issued by the Public Relations outfit read, "The Nigeria Police Force wishes to inform the general public that the probe into the alleged indictment of DCP Abba Kyari by the FBI, being conducted by the NPF Special Investigation Panel (SIP), is still ongoing.

"The Force hereby reassures the public that the outcome of investigations by the probe panel would be communicated accordingly upon conclusion of the investigations," it added.