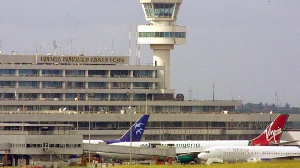 The latest International Air Transport Association (IATA) data show that Nigeria has blocked airlines from repatriating some US$ 155million as at May 20, 2021.
Based on the amount of blocked funds, Nigeria is ranked the number one country in Africa where airlines have difficulties moving their funds.

Bangladesh and Lebanon top the list in first and second position respectively.

This , according to Willie Walsh, the Director-General of IATA, is inimical to the growth of aviation on the continent. He said, IATA will continue to engage governments to have such issues resolved, especially as airlines struggle to recover from the impact of the COVID-19 pandemic.
The Africa Continental Free Trade Area has taken off with much excitement. But analysts say if challenges of funds repatriation persist it will hinder the growth of passenger and cargo flight operations on the continent.