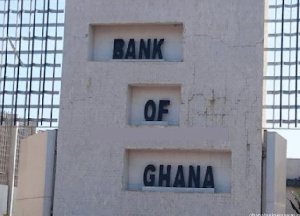 The refund of deposits made by customers with banks and other specialized deposit taking institutions duly licensed by the Bank of Ghana is now guaranteed, albeit up to certain limits.
The limits effectively only cover retail sized deposits of up to GHc6,250 for those placed with banks and up to GHc1,250 for those placed with other licensed deposit takers, although these limits will be reviewed every three years.

This follows the commencement of deposit insurance by the Deposit Insurance Protection Corporation (DIPC) effective from October 1.

The insurance cover is provided for by the Ghana Deposit Protection Act 2016 (Act 931) and the amended version of that law (Act 968) passed in May 2018.

Although the DIPC is established as an independent institution, it is to be run by the BoG for the first three years as a transitional measure. Its seed capital was provided by the BoG and the Government of Ghana itself.
The commencement of deposit insurance means that government will no longer guarantee deposits placed with licensed deposit takers that fail or have their licenses revoked by the BoG as has been the case during the financial intermediation industry meltdown that occurred between August 2017 and mid 2019 which saw 10 banks in all lose their licenses (two of which were taken over by GCB Bank and seven of which were consolidated into the state owned Consolidated Bank Ghana, established purposefully for that) while another voluntarily winded up, its business taken over by Stanbic Bank.

Therefore, depositors still stand to lose any deposits made above the upper limits insured, if the institution they are placed with fails or has its license revoked.

Indeed, deposit insurance aims at only protecting retail depositors, the assumption being that large size depositors have sufficient knowledge to avoid making deposits with institutions that are financially weak and therefore at risk of failure. However, the low upper limit guaranteed per deposit taker may persuade relatively large depositors to spread their monies across several different institutions. This would work in the favour of relatively small deposit takers as it would even the playing field somewhat with regards to where customers place their deposits.

Under the new scheme, deposit taking institutions are required to pay an initial one-off premium equivalent to 0.1 percent of their paid up capital, and subsequent annual premiums of between 0.3 percent and 1.5 percent of the average deposits insured by the scheme as at the end of the preceding year. The actual annual premium to be paid by each institution will be set by the DPIC taking into consideration the risk levels and operational profile of each deposit taking institution.